Step #2: Higher Quality & Lower Cost
Professional knowledge, in-depth preparation and exclusive access to valuable and independent consultancy are the key to success. The entire team of Phoenix Jet Interior is there to protect you while we navigate you through the jungle of aviation regulations, complex specifications and important contractual documentation with the service centers. With us at your side, you have strong professional experts who will act in your best interests. 
We will compare the quotations and select the right service center. During this process, we offer individual on-site meeting support at any location of your choice - worldwide. We will support you from the initial negotiations all the way through to the final contract agreement. We help you achieve the best agreement, increase the project performance and quality - and lower the total cost of the project - every time.
Tailored to Your Individual Needs
Our quotation support services are designed to help you deal with difficult or new situations. With our knowledge of the quotation procedures at service centers, we help you to achieve the best possible deal for your modification package.
We know how to combine maintenance and interior reconfigurations. We help you define the scope of work and we manage the relevant specifications for you at the same time. We then compare the service center quotes with alternatives and help you find the best agreement to match your personal requirements.
We share our knowledge and experience with you for as long as you need it. When we manage projects, we do them right from the start. Because of our expert knowledge of installation hours, equipment costs, lead times and project margins, we not only act as your insider and consulting expert but also as your controlling third party. Your commercial interests come first.
---
Getting Better Quotes
---
The advantage is on our side, as we know the standard price list, labor volumes, material costs and target margins of service centers. We cannot be misled on hidden costs, as we have strong connections to the supply chain, subcontractors and vendors ourselves.
We choose the direct approach with service centers and make sure our negotiations are tough but fair. Our primary goal is the best commercial deal for you  - along with a reliable and solid project schedule. On time, on cost and on quality. We know that every project comes with problems - and we are there to solve them for you.
---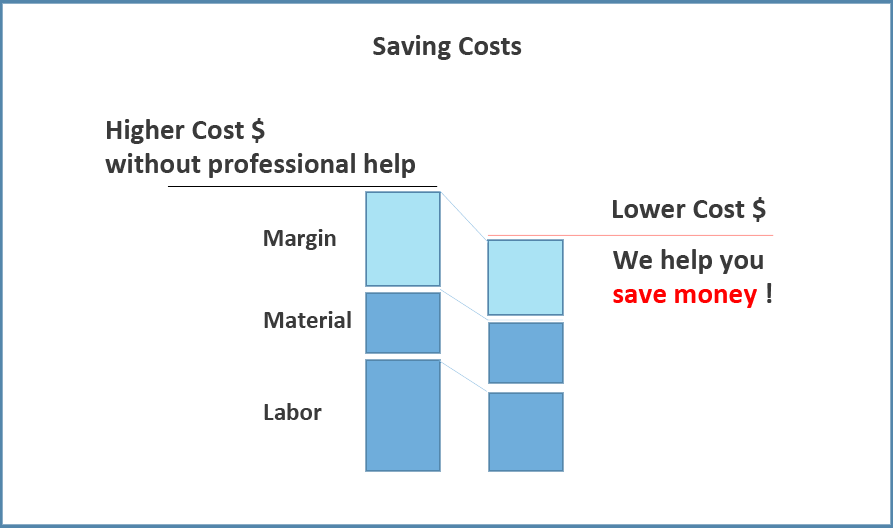 Quotation Support Services
Right Amount of Support 
Finding the right amount of support is essential for a successful acquisition phase. We help you compare the available services and support you in making the right decisions. The following options allow you to request support at all the relevant stages if you would like to compare potential options in the initial phase, or if you need professional advice to compare actual offers. We are there to help you with them all.
---